LOVE OR PERISH
Saturday 06th of May 2006
Cinco De Mayo is celebrated by many American whitey's who love to drink margaritas and eat chips. It's not a holiday widely celebrated in Mexico although it does commemorate the victory of Mexican forces led by General Ignacio Zaragoza over the French expeditionary forces in the Battle of Puebla on May 5, 1862. Mexican Independence Day is September 16th, and that is the day that commemorates Mexico's independence from Spanish rule in 1810. Being a margarita lover, I am happy to imbibe with the rest of my troubled race but it annoys the hell out of me that it's another hallmark holiday. People can you give me a breat.

I was much happier to celebrate La Kerry's birthday at Pianos on Friday. We got there before the birthday girl which meant we had a head start on our evening of fiesta. I should have been more cautious as Ted/RX was set to play a show at 1:15 AM but I couldn't stop the party train especially as it was with the fun people of NY, none of whom are actually from here: Ted Chris, Maux, Santi, Pato, Kori and Jason (mates of state) etc. etc. I got a little snooty with a poor bloke just trying to do his job at a private party for the tribeca film festival. He asked me to extinguish a smoking element in my hand and I obliged. But when I repeated said embarrassing behavior 20 minutes later he asked me to accompany him outside which I simply refused to do. I really hate it when people try to yell at me. When I moved into my last apartment in Oakland the phone company installer guy tried to yell at me when I signed online while he was setting up the line and I was just like look, there's no reason for what I did. I wasn't thinking, I'm sorry. Let it go man. This poor chap was pretty emasculated as I did this surrounded by the beautiful people but really. Do I need to be lectured or worse still tossed out of a party of one of my clients? I don't think so. Gracias.

Today involved a lot of time drinking water and moving slowly before band practice. Band practice however was the best. Massimo is now singing with us and Maurix is playing guitar and Carlos rules and it's awesome when Carlotta plays keyboards and I think we are the best band in New York. Today we decided on a name "LOVE OR PERISH" which is emo and fierce and silly and sexy. Like us. Well we're not emo sounding but we're emo people. This is good. More soon. MORE MORE MORE SOON SOON SOON.

From practice I went to the Knitting Factory with Brian to see Mecca Normal play and it was such a treat. Mecca Normal is band of complete inspiration to me. First of all Jean's truly original voice and style of lyrics writing and presentation of it all, and secondly David's virtuosity on guitar and the sweetness with which he plays. I hadn't seen them in years and it was so good to chat and smile and hear about what they are doing and it reminded me so much of the first MN 7" I had where inside Jean wrote something like you can't be a threat when you are numbed which spoke to me enough that I stopped drinking for 4 years because at that time I wanted to be as much of a threat as possible. For the last 20+ years they have lived mostly outside of the music "business" but always inside of the music and this is important to me. Music for music. Because it's the best thing in the world.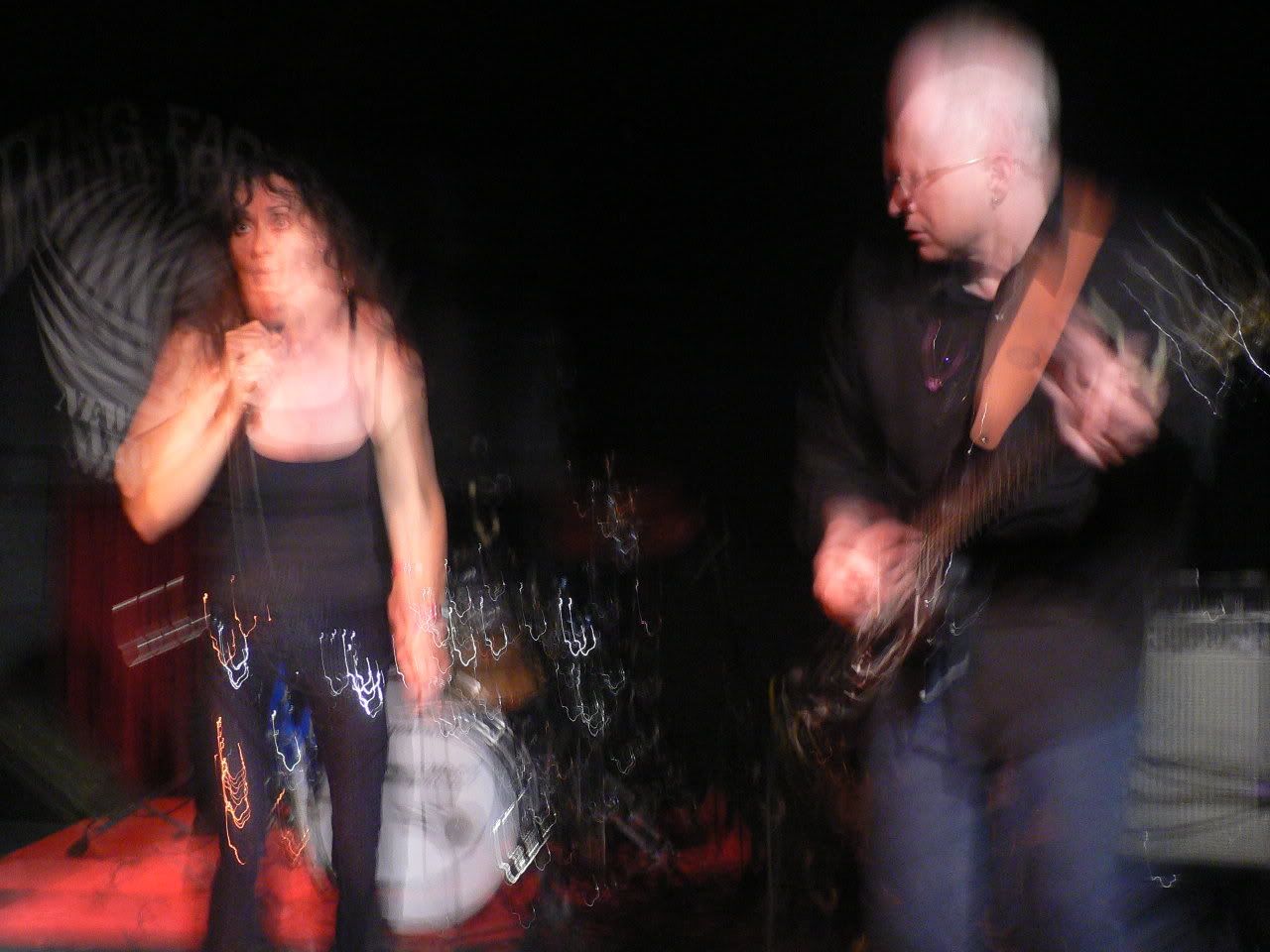 I also randomly ran into Tae who I have not seen once since I moved to NY and Jessica Espeleta who everyone will run into once in their lifetime who was on her way back to LA from Brighton. I am so psyched because I go to London on Friday and will try to make it to Sunday roast in Brighton and maybe a pub quiz and certainly an afternoon by the sea which is one of my favorite things to do ever in life. Try it sometime.